Don't know how to choose the interior, and what pieces of furniture to decorate the house? Turn to astrology! This amazing science helps not only to know a person's character better. With its help you can choose a color scheme and pieces of furniture for each sign of the Zodiac to make your home more comfortable, and also to attract money and good luck!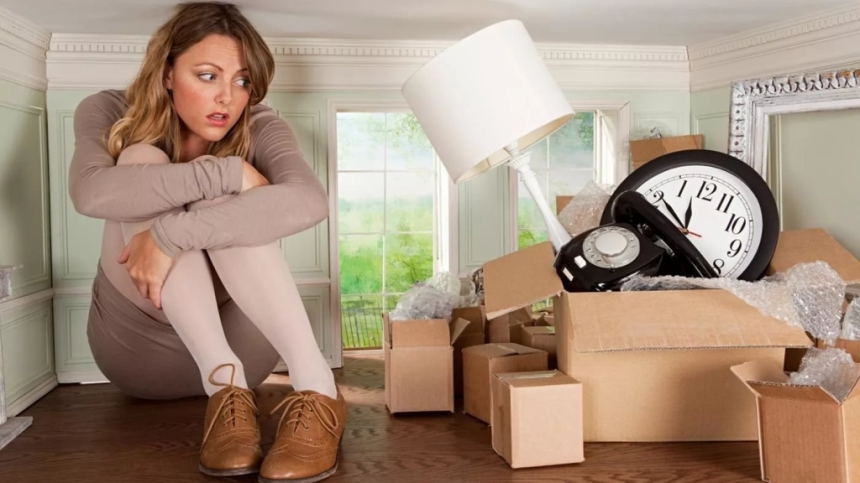 Aries
Aries are minimalists by nature, and therefore their home should have a minimum of things, and each of them should have a practical purpose. In order for Aries to keep his energy level, his house should have at least one item of bright red.
In addition, this fiery sign would like to have a lamp burning or a candlestick standing in the house. Looking at the flame, this person is morally relaxed.
Also Mars wards will like clothes or bed linen made of linen.
Taurus
Taurus refers to the earth signs, which means that in his home there must be fresh flowers, and better a small beautiful tree, for example, a money tree or a sakura.
Domestic Taurus wants warmth and comfort, and therefore near the bed must be a soft house slippers. And considering that the ward of Venus wants to be proud of his home, ideally a beautiful fireplace should be installed in the living room of our Taurus.
Gemini
Individuals of this sign spend little time at home, and therefore do not attach much importance to household items. Nevertheless, there are things that can attract them to their "home nest." This can be a favorite book or a turntable with vinyl discs of favorite artists.
In general, anything that amuses and occupies the representative of the element of air will be appropriate in his house. Entertaining games, musical instruments - the list of Gemini's hobbies could go on endlessly!
Cancer
Cancer is a "domestic" sign, and therefore he seriously invests in his home and furnishes it to the highest standard. For harmony, the representative of this sign is desirable to have a designer interior or at least a few unusual things - beautiful dishes, an unusual statuette or original lamps.
But the main decoration of the home of Cancer should be the bathroom. The walls and the design should be such that the Moon's ward will feel real pleasure while relaxing under the streams of water!
Leo
Self-loving Leo wants people to marvel at the entrance to his house! Therefore, in his home should be something of antiques - an old painting, a statuette brought from Africa or a Louis IV table.
And considering that this zodiac sign is directly related to the cat family, ideally there should be a tiger skin on the floor in the Leo's house, or at least leopard prints on a soft corner.
Virgo
Virgoes are economic personalities, that's why their home should be in complete order. And always at hand is a subject of cleaning - a broom, a vacuum cleaner or a mop. In addition, given the belonging to the element of the Earth, Virgo would like the house to be bathed in greenery. Flowers on the walls and windowsills will be very helpful.
Mercury's wards are practical people, that's why it is important for them that every thing was multifunctional. For example, the kitchen must have a good food processor that can perform a dozen operations.
Libra
Libra pays special attention to its bed, namely the mattress. It should be moderately soft and elastic, so that lying on it the ward of Venus would feel bliss.
Bearing in mind that Libras are pronounced aesthetes, their home should have an interesting picture hanging on the wall that will attract the attention of all guests.
Also, these people believe in luck, and therefore often nail over the front door a decorative, and even the most real, horseshoe.
Scorpio
Fans of luxury, Scorpios love rich, royal interiors. As an option, hang a beautiful baroque mirror in the hallway or install an antique vase.
Scorpios are fans of everything original, and therefore they will be glad to have a wine cellar or even a home swing in their home. Anything that gives away the originality of the owner of the house will be appropriate here.
Sagittarius
Jupiter's ward is an inveterate traveler, which means that in his house must be present memorable magnets from all the countries and cities where Sagittarius has been. Taking into consideration the irrepressible nature, the house of Sagittarius should have a painting depicting a ship on the high seas.
Finally, in the home of this cosmopolitan must find a place for objects brought from other countries - an African mask, a box from China or a Persian carpet.
Capricorn
The sedate Capricorn likes to spend time at home and seeks solitude, so ideally he should have his own library, which is his "place of power." If Capricorn is a smoker, he should definitely have a real smoking pipe, an expensive lighter or an antique cigarette case.
In general, Saturn's ward pays special attention to the kitchen, and therefore the kitchen group, table and chairs, should be special - emphasizing the wealth and sense of style of their owner.
Aquarius
Aquarius is constantly immersed in his hobbies, which means that ideally he should have his own workshop or at least a large table, with lots of shelves, where everything this person needs will fit.
And given the trepidation with which the mentee of Uranus relates to new gadgets and electronic equipment, he must have a phone and a computer of the latest model.
Let's not forget about the creative component of Aquarius. It will be great if he will have his own painting on the wall.
Pisces
Pisces seeks peace and tranquility, which means that the main object in their home will be their favorite armchair. It should be as comfortable as possible to Neptune's ward to relax.
In addition, lovers of all living things, Pisces wants to be always surrounded by a living soul, which means a cage for birds, a pillow for a dog or an aquarium with turtles will look just perfect in this house!